Dear Parents/Caregivers,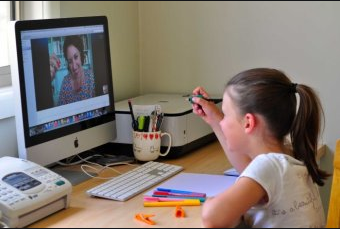 Given the current situation, we feel it is best to be prepared for worst case scenario – self isolation. With this said we are madly brainstorming on ways for you to be able to still access occupational therapy for your child/ren.
We are currently researching Telehealth and ZOOM.
For those who are not familiar with Telehealth, it is an online platform like Skype where your sessions are done via video chat.
Online sessions for occupational therapy is often done for rural and remote families who do not have access to clinic-based therapies. There is also some great research articles on the benefits of Telehealth and empowering parents/carers in working with their child.
To use this platform, 'Jigsaw' families will ideally have access computer/laptop or iPad with video/mic available and internet connection. Mobile phones can be used also if you do not have access to the above. We will provide resources to help you set up Telehealth. Fees for Telehealth are the same as an in clinic session hourly rate, however we are thinking we could do shorter but more frequent Telehealth sessions.
Your opinion is invaluable to us and like you, this is uncharted waters and we want to be seen as proactive not complacent.
We would really like to know your thoughts and we are always open to suggestions in how we can navigate through the coming events. The more we work together, the more people we can help together.
If Telehealth is something you would be interested in, please let us know.
If Telehealth isn't going to work for you and your family, please let us know.
We want to know either way, so please respond with your thoughts when you can.
Kind Regards,
Sheridan Wicks (Owner/Occupational Therapist) & Amie MacDonald (Receptionist)